Why Retreat? See what happened at Old Edwards Inn…
I am finding that it takes

a lot of time to be a woman.

It takes time to have a feeling of space,

A chance to sink into myself.  

As long as I take time to light a candle to my life,

It remains my life.

~ Judith Duerk
Last week, eleven women came together at beautiful Old Edward's Inn in Highlands, NC, to share precious Woman-time together.  We came together for the purpose of creating and holding a space where we could let our hair down, re-member our Self, speak our truth out loud, rest, relax, take a breath and go deeper. We  came  to spend three days ~ together ~ reconnecting to Self by connecting with others. Telling our stories and talking about the dreams and desires of our most possible lives.And having a lot of fun!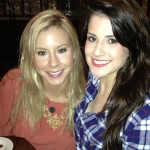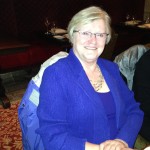 Retreating sounds like you're running away, but it's not. It's actually just the opposite. Retreating is about journeying back to yourself.  It's about giving yourself the space to experience stillness to a quiet space in which you can begin to hear the whisper of your intuition,  your needs, your desires, and to tell the truth about your strengths, your weaknesses, what you want and what you don't want, and what you will and won't do.
When we stop we can take the time to settle down and take a holistic look at what is going on in our lives.  Retreating requires moving into a stillness to look for our other ways of knowing, such as our intuition (which we all have) and listening to our hearts and our passions as well as to our logical minds.
To retreat means to withdraw from difficulty

to a secluded place –

a place of privacy and safety,

for a period of reflection, study, and planning.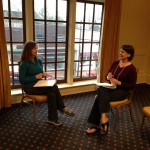 The retreat experience is very different from a relaxation experience.  While being relaxed is a crucial component to a successful retreat, it is not the end result.  The end result is a clearer vision of yourself and your life path.  When we retreat, we use this period of time to reconnect with ourselves, the universe, our higher power, our dreams, and maybe even our purpose in life.  When we feel assured that we have a purpose and a plan, our energy is reactivated and rejuvenated.  We feel centered and empowered.  By taking time to retreat, we receive the gift of inner confidence and inner balance.  Time then seems to expand, and we approach our tasks with a more peaceful heart, open mind, and relaxed attitude.
"I made such a great decision to attend the Kathy Murphy retreat at the Old Edwards Inn in Highlands, NC.The relaxing pace and content of the retreat were perfect.  Couple that with the beautiful setting of the Old Edwards Inn and Spa, along with its amenities and service and you have just the right recipe for being with like-minded women, time for introspection and growth, and a dose of pampering yourself!
I would highly recommend this retreat at the Old Edwards Inn and plan to treat myself to another retreat in the future.
~ Geni McKee
Are you ready to stop for a moment, step back, take a deep breath, relax, have some fun?

Are you ready – not only go to a world class spa destination – but also to a deeply nourishing inner journey as well?

Are you hearing the small inner voice that says It's time….  

Time to invest in yourself.

 Give yourself the gift of your own precious time. 
Our next retreat is just three weeks away at The Sanctuary on Kiawah Island, near Charleston, SC.  The management at The Sanctuary have gone out of their way to design an unbelievable retreat experience for us.
In addition to the luxury of the world renowned hotel and spa, the power of the Your Possible Life three-day program with manual and signed book, Yoga/mediation classes daily,  Breakfasts and Lunch at the beautiful Jasmine's Porch,  A gift bag from The Sanctuary and 15% discounts on all spa services.  We are also invited to attend as a group the Gourmet and Grapes Gala Fundraiser for MUSC's Cancer Research.  Check it out – it's definitely a night for fun.  There are also special local rates for those who don't want/need accommodations at The Sanctuary. (Feel free to reply to this email if you have any questions.)

Tags: Gourmet and Grapes Gala Event at Kiawah Island, Highlands, Judith Duerk, NC, Old Edwards Inn, The Sanctuary at Kiawah Island, women's retreats
One Response to "Why Retreat? See what happened at Old Edwards Inn…"
The "Your Possible Life" retreat by Dr. Kathy Murphy, held at the Old Edwards Inn & Spa this past weekend, was one of the most amazing experiences I've ever had! I knew that a retreat with Kathy would be incredible, but I had no idea what the setting would be, having never been to the Inn. I cannot recommend this experience enough! The time spent in the peaceful surroundings of the Inn and Spa far exceeded my expectations. Everything from the spa treatments, yoga, food, accommodations, surroundings and the friendly staff was above and beyond incredible! My husband and I can't wait to return on a "retreat" of our own!
Terri Davidson
Leave a Reply