Seeking Balance in the Midwest
It sounds like we're on a never-ending vacation and it's true, we are. Week after week, we are having big grand adventures and profound inner experiences. It's wonderful and it's exciting.  But it's not normal.
It's actually a life that's out of balance. You know, sometimes too much of a good thing is just that…too much…even when it's enlightening and fulfilling. Sometimes you just need to rest from all the fun and stimulation. After awhile, you begin to miss the normal, everyday things of home.  Like cooking your own meals.
Sweet Home Chicago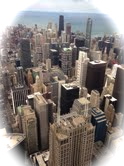 Though not in the original travel plans, we decided to rent a condo in downtown Chicago.  After almost two months on the road, we finally had our own place for a week.  We didn't really need two bedrooms and two bathrooms, but maybe we did.
We needed space to spread out.  Michael got his bathroom and I got mine. We threw all of our stuff around the second bedroom. We had our own kitchen. We shopped and cooked. We worked out in the gym and we even washed the car.
We also went to the Picasso Exhibit at The Art Institute of Chicago, to the top of the old Sears Tower, and drank beer and ate pizza in a Chicago pub. Chicago is a great city.
Note to fellow travelers:  Every traveler needs to know about VRBO (Vacation Rentals by Owner).  This is a worldwide service where owners put their homes, condos, and apartments up for rent for varying periods of time.  This is a wonderful alternative to hotels. If you are ever in Chicago, make sure you contact Andrew. He has a couple of beautiful condos in a prime location and is very helpful.
From City Life to the Heartland
After a wonderful week, we took off again and headed west. When you think of the midwest, it conjures up a vision of farmhouses, big sky, and vast corn fields ~ a place where one can definitely spread out. We figured we should be able to find some balance here. And, boy, did we ever? Little did  we know, out in the fields of nowhere ~ in Fairfield, Iowa ~ lies one of the most progressive, spiritual, healing communities in the USA.
Fairfield is a thriving small town. It is one of the Smithsonian's top picks for small towns to visit. It has interesting and diverse people, lots of small businesses, and schools. It even has a university. But, what makes this small town different is that it has The Maharishi University!
Transcendental Meditation
Maharishi Mahesh Yogi introduced Transcendental Meditation (or TM as it is commonly called) over 50 years ago. He established universities all over the world  for the purpose of teaching TM. The Maharishi University in Fairfield  is an accreditated college with 13 academic degrees, but, at this college, all students,  faculty, and staff meditate twice a day, everyday.
During our stay, we took an introductory class in Transcendental Meditation.  TM is  one of the most scientifically researched meditation methods in the US.  The research claims it can prove effectiveness on everything from health to wealth to world peace.
Who would have thought you'd find this in Fairfield, Iowa?  Oprah did.  Check it out.
 The Maharishi Pandits 
We saw Vedic City, the Golden Domes, Vedic architecture, and the Peace Palaces.  We saw  Maharishi-based  private schools and communities and went to a lecture at the Maharishi University.  But what moved us the most were the Maharishi Vedic Pandits.  In Iowa, there are 800 young Indian men who live together, and meditate and chant together all day long.  (For normal TM meditators, you meditate twice a day for 20 minutes.)  But these men, these Maharishi Pandits, chant all day long, everyday, for world peace. And there are 2000 more Pandits in India doing the same thing.  We had to the opportunity to listen to a few of them chant while we were here.  This is awe-inspiring to behold. (See the Oprah video on the Pandits.)
  

The Inner Journey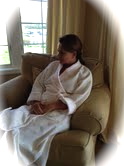 Then in the middle of nowhere, USA, we found The Raj…
If you are looking for balance in your life,  you will want to visit this ayurvedic health spa in Maharishi's Vedic City.  We had "A Taste of the Raj"  package and it allowed us to have an introduction to some age old wisdom practices. Ayurveda is the world's most ancient system of preventive health care. Developed in India over 6,000 years ago. Ayurveda (which translates as "knowledge of life") is a natural approach for creating balance and strengthening the body's healing abilities.
In Ayurveda, there are three doshas (body/personality types) ~ pitta, vata, and kapha.  Ideally, they are in balance.  When these physiologies are out of balance, the results create physical, emotional and spiritual issues in our lives.
We when first arrived we both got a pulse assessment and, wouldn't you  know, I was more out of balance than Michael. I was out of balance in all three doshas. According to the assessment, I am a bit sludgy.  (We all know what that means!) But that's okay. I just had to have more treatments.  I must say I felt much more balanced after a two-hour healing massage, meditation, yoga, and good healthy food and herbs prepared just for my body type. Who wouldn't?  I am leaving  The Raj with a lot of knowledge and resources to help me lighten up.
Your Inner Journey: Where might you be out of balance in your body and in your life?
 

From My Point of View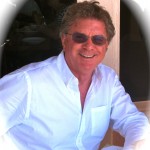 Leaving my "normal" life has shown me how out of balance my life had become.  So much of my behavior was on autopilot.  TV stole too many hours of my day. I was not conscious about the food I ate.  I ate  whatever was in front of me.  I was not actively living my life, I was just reacting to what came my way.
So, what have I learned?
1.  As I approach my 70th birthday, I have become more aware than ever about what I can do to be healthy.  I need to add yoga to my routine because flexibility is so important.  I am finding that if you just do it, your body will gradually cooperate.
2. As they say at The Raj, food is medicine for the body.  What an intelligent way to think about food.  When I realized this, I started to question, "What am I eating?  Is it fresh?  Is it organic? Does it suit my body?"  I've been given a lot of information here and I will make it a part of my life.  The immediate challenge will be to do it on the road.
3.  We have been meditating daily on this trip and I can feel the calming, centering effect that it has had on me.  It is great for releasing my stress.  We have had the opportunity to learn a lot about TM and once we settle on a place to live, I will get a teacher and it is going to be my form of meditation. The fact that you only need 20 minutes twice a day is very appealing to my lifestyle.
4. There are a lot of caring, thoughtful, and loving people in this country.  But you will seldom, if ever, see or hear about them on TV. For the most part on TV you see fear, violence, and separation. Also, there are a surprising number of communities in the US that are dedicated to peace and I find this very hopeful.
 

Coming Up
Today we leave Fairfield, Iowa, and travel to Unity Village, in Kansas City ~ a 1,200-acre property that serves as the headquarters of Unity's worldwide ministry of publishing, prayer, and education. We will attend a four-day yoga and meditation retreat called your Soul's Radiance ~ followed by week of volunteer service on the grounds doing spring clean-up.
On the Side: On Monday, we were interviewed by Sister Jenna on her radio show, America Meditating. (Click to hear). She'd  heard of our travels and  wanted to know more.  Check out the Meditation Marathon she is beginning in May.  Also check out Jan Phillips" event, Women's Voices for (a) Change.  Wish I could be there.
 Join Us on The Journey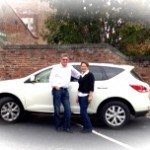 We hope that throughout the year you will keep clicking through to see where we are. We are requesting input and feedback from all of you. Tell us where you'd like to go.  Make suggestions for us. Ask us to check some places out for you!  We are also hoping some of the places we visit and the experiences we share will ignite your life and maybe even set you off on your own spiritual journey.  We'd love to hear from all of you.  And if you know anyone who may be interested, please share our blog.
Tags: America Meditating, Ayurveda, Chicago, Fairfield, Iowa, Jan Phillips, Maharishi University of Management, Mahrishi, Oprah, pulse assessments, Sister Jenna, Sou's Radiance Retreat, Soul, The Art Institute of Chicago, The Maharishi Pandits, The Raj, the Vedic City, Transcendental Meditation, Unity Village, VRBO
10 Responses to "Seeking Balance in the Midwest"
Okay Kathy and Mike, I wish I was a stowaway in your luggage, better yet, your car! You are experiencing the fullness of the word 'adventure!' Yay, for you.
You might want to check out Casa de Santa Maria, http://www.casadesantamaria.org/ in San Luis, Colorado! I know Susan and Milt personally. I participated in two of their spiritual gatherings, one in Sedona, the other in Medjugorjie. Called by spirit they left the comforts of Sedona and created Casa de Santa Maria. Check out their website. They are probably two of the most beautiful people I've ever met,hearts made of gold. And talk about following one's heart to be of service to mankind… truly their MO.
Can't wait for your next post!!!
Hugs,
Pattie
What a lovely update. Sounds like you both are very much in touch with yourselves and your experiences. Many thanks for sharing your adventures. I too will be out of my comfort zone for four days next week. Flying for the first time since 1998 yet decided to remain open to wonderful new experiences and fellow gardeners. Arkansas should be an opportunity to learn more about myself with others and how to have FUN!
Be well my nomads…see you next time. Diane
PS Mike's comment about nice folks is inspiring and yes, why does news media insist on being so toxic?
Congratulations on eating organically. Knowing where one's food comes from is paramount, along with humane treatment of all animals. If I cannot find out how something is grown, I do not eat it! 😉
Ah, sweet home Chicago, indeed… Made me wistful (temporarily mind you) for my old stomping grounds – Will be there in July for Cub game and fun and no doubt Field Museum and Art Institute – two faves 🙂
A lovely journey and thanks for letting us all join in… Off to stretch now – Michael says so! Love and hugs, Shari
I so look forward to your posts. They have to power to calm and center me. Today I have a stressful meeting and I was glad to see your post in my inbox.
Thanks for the tip on VRBO. I am going to check it out for my upcoming trip to Hawaii…and "RAJ"… I just thought that was a good scrabble word. Who knew it had a meaning?
Thanks again for sharing your open hearts through words.
I so look forward to your e-newsletters! I savor them over lunch reading each slowly and contemplating your experiences.
I loved your idea of renting an apartment in Chicago. You make a good team. Full of good ideas and resourceful too.
We are all learning from your experiences. Thanks for sharing.
XO
I love all the responses (and the suggestions). It really helps to know people are out there and interested in our journey. We love sharing it with you and is part of our motivation for all the things we do. We are in Kansas City tonight, May 2nd, and it is SNOWING…hard.
I love reading about your adventures and am a bit jealous. I have been to Unity Village. It is a very special place. Ask them if you can see inside Silent Unity. It is a prayer chapel where folks literally pray 24/7 for people all over the world. Today is National Prayer Day and it always brings me comfort knowing those amazing people pray without ceasing. Enjoy your stay!
What?? Nearing 70??? Really? I was thinking more like 58 or so. Of course, I did really only see you from behind as I followed you in walking meditation. So glad you and Kathy are having a great time. I look forward to the time when I can find out how this came about and what you do in your usual lives. Wishing you both continued happy and safe travels.
Love, Nancy
Your journey is inspiring and I'm so glad you have this opportunity. Food is definitely medicine (or poison!) and as the body needs food, the souls requires meditation/prayer/quiet time. Thank you for reminding us all!
God bless, Dianne